About Us
The Kaslo Hotel is in the middle of the most accessible outdoor experiences you can imagine. Situated between the Purcell and Selkirk Mountains and on the shores of Kootenay Lake, fed by a multitude of clear streams, waterfalls and rivers, you will discover an area which is quintessentially Canadian.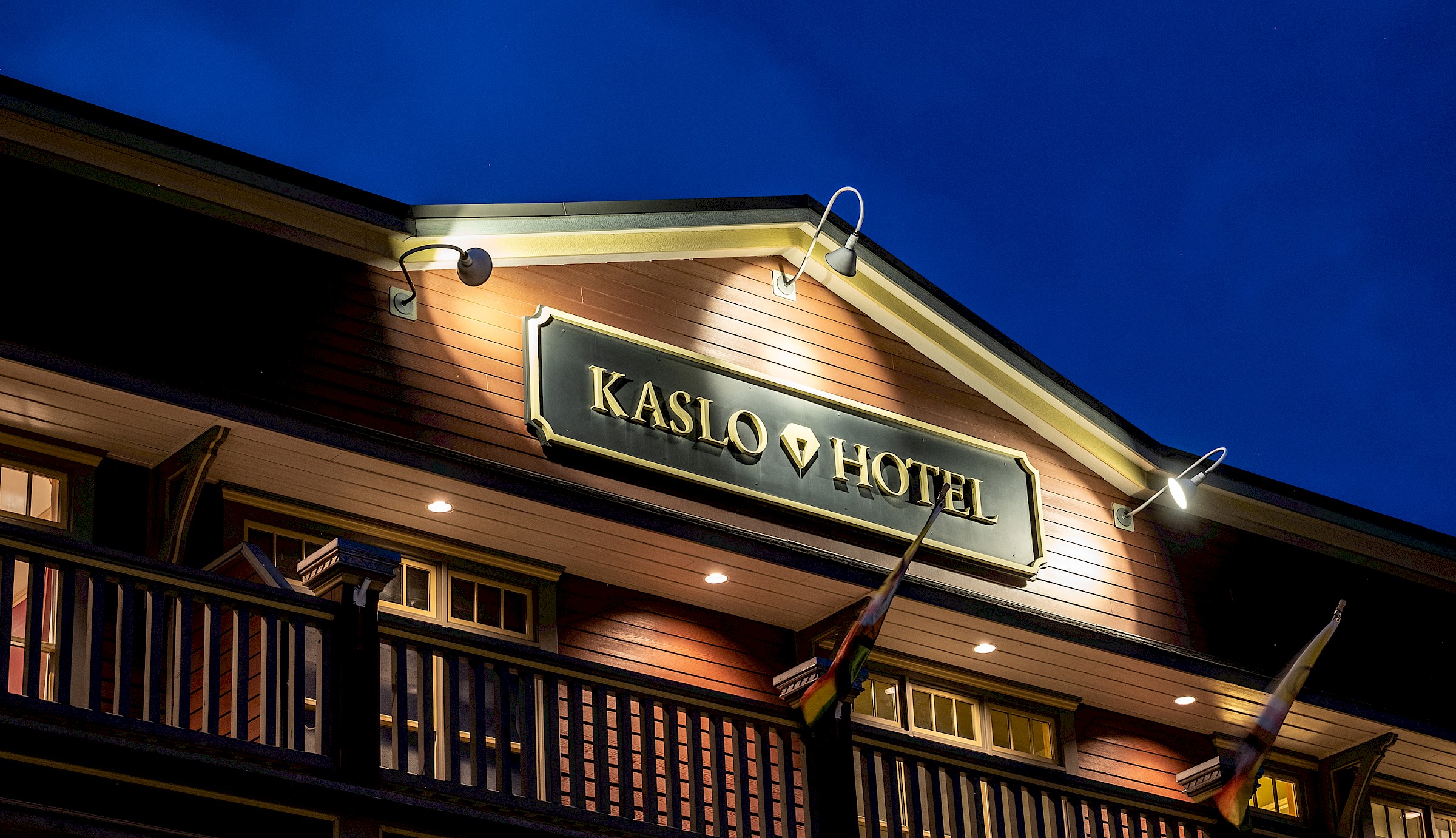 Our hotel is a one-of-a-kind luxury hideaway on the picturesque shores of Kootenay Lake in the Village of Kaslo, British Columbia. The high ceilinged spacious rooms, all with walk out balconies, bring to mind a European Chateau. With the same theme, and on a grander scale, the penthouse level suites offer 1, 2 and 3 bedroom self- contained kitchen units with ample room to really stretch out. Outside, the mountain and lake vistas inspire and invite you to experience them year round.
The staff at the Kaslo Hotel is commited to making your stay as comfortable as possible. The newly renovated Waypoint Restaurant and Bar offers craft cocktails, an espresso bar and hard to find BC wines. The relaxed environment and our longstanding team of service staff will make you feel like a guest in your own home. 
Come, join us for: Family Adventure. Romantic Relaxation. Great Cuisine. Luxury Getaways. Corporate Retreats. We look forward to hosting you as you experience the Good Life amid the Selkirk and Purcell Mountains on the shores of Kootenay Lake, at the Kaslo Hotel.